Each week, The Athletic asks the same 12 questions to a different race car driver. Up next: IndyCar driver Scott McLaughlin, who will make his third Indy 500 start for Team Penske on Sunday. This interview has been edited and condensed for clarity. The full version is available on the 12 Questions podcast.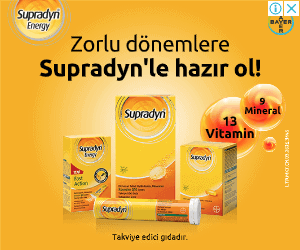 ---
1. You have to pick one chore or obligation to do every day for a year. But the catch is if you do it every day for a year, you never have to do it again for the rest of your life. So what would you like to knock out forever?
I'm a dishes guy. My wife washes the dishes, I dry them. So if I did that with her every day, that would be fine. And then just be done with it.
2. Can you describe how you are as a passenger in a street car?
Terrible. Very bad. I'm a chronic backseat driver, particularly with my wife. She's a good driver, I just like being in control most of the time. The only people I'm not bad with are Josef (Newgarden) and Will (Power), my teammates. But anyone who doesn't drive a car for a living, I guess …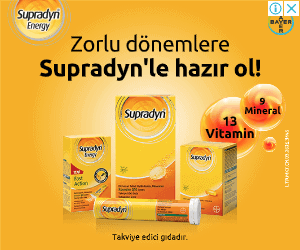 3. What is an app on your phone you love using and think other people should know about?
There's an app that I use for my golf called TheGrint. And it's like Facebook for golf. You can get your handicap on there and people can check your scores and your mates can comment on your scores mid-round. So if you have a good one or a bad one, they can comment on it. It's a really good app and something I use all the time.
It's funny, because I never heard of this app until last week when I had Ryan Blaney on here. And that was his exact pick for his favorite app as well.
Well, he was the one who got me onto it. Like when I first came to America and started playing golf, we played a ton of golf together. We use TheGrint all the time for tracking leaderboards. Bubba (Wallace) is on there, William Byron is on there. I'm trying to get it through the IndyCar field as well.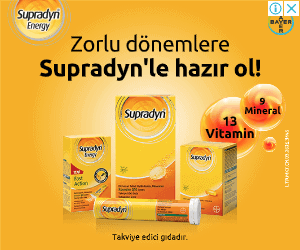 4. What do you do to make yourself feel better when you're having a crappy day?
Normally, "Friends" is a pretty good go-to if I'm having a bad day and I need a laugh. I'll put "Friends" on or "The Office." Or I play my PlayStation or some computer games.
I'm normally having a pretty good day. I'm a pretty happy guy.
What kind of games do you play?
I play "Call of Duty." Right now actually, I'm playing the PGA Tour golf game on there. I'm a mad golfer. I play anything that requires just a little bit of skill. It's not too easy; when it's hard, it's fun.
5. I'm asking readers to give me a question they need advice with. I picked a golf-related question since I know you're so into golf. This person says: "I'm a terrible golfer. I can barely break 100 on most days. I've been playing about two years off and on, mostly hanging out with friends. However, I found myself wanting to get better. I bought a cheap set of clubs from Amazon to use when I first started playing, but several people I've played with told me they are too short for me as I'm 6-foot-1. So should I work on getting better using my current clubs or should I get a proper fitting and get clubs that are more tailored to my height?"
Whoever that is should spend the money and get clubs fitted for you. You don't have to get the best stuff in the world, but that was the best thing I ever did. I instantly dropped probably 10 shots by getting a club set to my liking.
Maybe you just put on standard shafts that could cost you a little bit of money and you change it over time with the way that your swing develops. But there's so much science that goes into hitting the golf ball, from the angle of where everything is and how the ball gets hit. If you're playing with clubs too short, you're done for from the start. So if I was advising them, I would be straightaway getting clubs fitted for him or her, and then figure it out.
That's interesting. So it's probably ruining their swing already because their clubs are not fitted for them?
No doubt. It's an art, it's a science. Even the guys who hit the ball in tiny increments and are pros are constantly playing with different shafts and lengths and whatever to enhance their swing. For people who are hitting above 100, we don't hit the ball as consistent as them, but we can at least make it a lot easier if you have that same feeling when you're hitting the ball. It's just a little bit nicer.
And then after that, your swing might change. You might go to a coach and go through the bits and pieces and things might change on those clubs. But you don't get too many bad habits from playing with a good set of clubs.
6. The next one is sort of like a pop culture debate (question) I'm changing for each person. Is there anything people do in America that's considered rude here, but it's not in New Zealand or vice versa?
Americans — and correct me if I'm wrong — but I feel like the majority of people walk around their house with their shoes on. (Here's a recent poll regarding this topic.) The first thing my mum and dad taught me when I was a kid was shoes off before I go in anyone's house. Even my own (house), shoes were always off. Even in my bus, I always take my shoes off. I feel like it's a bit chilled out here in that regard. I don't know if the people I'm hanging out with are just bad people.
The other one is probably cussing. Cussing Down Under is still rude, but everyone does it a lot more than they do here. (Laughs)
Another thing is Americans aren't courteous at all when I'm driving. Whether it's where I live in North Carolina or something, I don't know. But people are aggressive and just won't let you in. In New Zealand, we're a bit more chilled out. We all know we're going the same way, so we just let each other in. But my wife is from New York and they're aggressive as hell up there. There's a lot more road rage here than New Zealand.
7. This next one is a wild-card question I'm mixing up for each person. There's a lot of talk about your skill set and your background, where everybody thought NASCAR would be so much more of a natural transition from Supercars than IndyCar. And yet you've been able to make an incredible transition to IndyCar and have so much success. What in your skill set do you think has allowed you to adapt so quickly to a completely different form of racing, where we see other people who have tried to make similar transitions really struggle?
Ever since I was a kid, I would drive anything. I'd go-kart and instead of going on wets (in the rain), I'd put slicks on. Or I'd drive my mate's go-kart and see what his kart felt like. Then maybe I'd jump in a gearbox kart. And I tested a lot of different cars and stuff when I was growing up.
I have this obsession when I do something and I, like, put my mind to it, I just lock in. I need to figure out, "OK, I have to do that. If Josef can brake at the 50-foot board, well, I can do that — if not better. It's humanly possible to do that, so why can't I do that? So just do it." And after that, it's finalizing your art and your craft.
At the same time, I've had some really good people help me along with that. But I agree. Everyone thought — including myself — NASCAR was going to be probably where I would go. Up until 2019, I had the same opinion. I thought I was too big for an IndyCar and then Roger (Penske) and T.C. (Tim Cindric) basically said to me, "Have you ever thought about IndyCar? We think it'd be good for you." I'm like, "Yeah, absolutely." From that point on, I was YouTubeing IndyCar videos, looking at different pieces.
I've always been good at learning new tracks. I think it's just having the ability to forget something I've learned previously and just open a new page. Some drivers really struggle with that, forgetting old habits. I have this ability to just drop my bad habits from previous cars and re-learn habits. It's something I really enjoy and it's a challenge.
GO DEEPER
A magnificent Indy 500 obsession: In his 20th try, Ed Carpenter is still chasing the dream
8. In your career, what is the deal that came closest to happening that ended up not working out?
I haven't had many deals, I'm not gonna lie. I nearly drove for the Holden Racing Team in Australia. I was speaking to Roger and I was speaking to the Walkinshaw family with the Holden Racing Team at the time — it's not there anymore. There were contracts and stuff, but it was just an offer, right?
But I remember writing down a list of pros and cons for both teams, and I've still got that piece of paper today. It's actually in a photo frame: Penske and HRT, working out "America vs. not America" and "factory team vs. not factory team." Ultimately, I wanted to drive for Roger Penske. That was basically it, whether the American (move) came off or not. That was pie-in-the-sky stuff at the time. But it did come off in the end.
9. Who is a person you would be starstruck by when meeting them?
Tiger Woods. If I got to play a round with him, I would crumble.
I met Mark Wahlberg last year at Iowa, and I was proper starstruck. I said the weirdest crap to him. I was like, "Hey, man. I really appreciate your movies. 'Patriots Day,' I really loved that one."
Then when he left, I just sat down and I was like, "Why am I like this? I'm so weird." But it's that that was probably the first one I've been properly starstruck with.
10. What do you think is the single most important skill a race-car driver can possess?
If you ask Landon Cassill, he'd say versatility.
You've got to have some sort of adaptability to anything, whether it's the car, whether it's different schedules changing — like rain delays — or then the weather itself changing. You've got to have this sense of, "OK, that's not going to affect my job."
And you've got to have confidence you're at a higher pace. You've got to make sure that happens straight away. You can't muck around in this sport. Otherwise, you just get eaten up.
11. What life lessons from a young age stick with you and affect your daily decisions as an adult?
My dad said to me when I was very young, and it's always stuck with me: "There's no finish line to perfection." And it's probably half the reason why I'm at Penske at the moment because that's how we look at things. No matter how good you go, you can have billions of dollars, but there's still another billion out there. There's always something you can strive for or perfect in your craft and your life and the way you go about things and the way you treat people.
In my life, I'm constantly learning, constantly building a better relationship with my wife, constantly building a better lifestyle for us. It's not just racing. That quote has always stuck with me.
12. Each week, I ask a driver to give me a question for the next interview. Blaney was the last one and his question for you is: What do you like and dislike about being in America compared to New Zealand?
I love how much sport is on here. And I also love the way Americans get together and go to each other. Not that we don't do it in Australia, but I feel like you guys, if there's something on — let's say the Super Bowl — it's a big deal (for gatherings). Everyone gets together on Thanksgiving. I feel like you guys really celebrate many things.
Even Blaney, he's the first one if I win a race to say, "Alright, where are we drinking? Where are we going for a party?" Where in Australia it would be just like, "Oh, congratulations. See you soon." It wouldn't be, like, a big thing.
The other thing — I don't want to get too political, really — but there's definitely a safer feeling in New Zealand. I was talking to my wife about it the other day, just with what's been going on with the malls and a few things. Walking through a mall, I'm just a little nervous about a couple of things and it's something I've never felt before I came here.
I love America. I love it. And I will be a U.S. citizen and I will stay here for the rest of my life if I can. But I definitely miss that feeling of not having to have your guard up everywhere you go. I don't know whether it's just a me thing.
No, definitely not just you. I have little kids and there are things I shouldn't have to think about when dropping them off at school, but I do.
It's such a nerve-wracking thing. I'm 30 this year and we're thinking about having kids. And it's a big deal. So yeah, I miss the safeness of just being on the farm and hanging out with a few cows.
The next interview I'm doing is with Kenny Wallace. Do you have a question I might be able to ask Kenny?
What separated Kenny and Rusty as brothers? What did Rusty do better and what can he do better? And how can we make the ultimate Wallace brother?
GO DEEPER
The legend of Will Power, IndyCar's 'most fascinating man in the world'
(Photo: Sean Gardner / Getty Images)