The Vancouver Canucks want to make the playoffs next season, but are pressed right up against the salary cap and limited in the avenues available to them to improve.
The Chicago Blackhawks have the space to be more patient, they're adding a generational talent at the top of the 2023 NHL Draft and are awash with an unprecedented level of cap flexibility for a big-market club. Chicago, in fact, has so much cap space that it could pose some challenges for the club this summer, given their need to at least hit the cap floor.
The unique circumstances surrounding these two Western Conference rivals heading into the offseason makes them a fascinating potential fit as trade partners, and it's worth noting these two front offices have combined already to complete the Jason Dickinson cap dump trade over the past year.
So could the Canucks and Blackhawks team up this summer, bury the hatchet and come to terms on a trade that might help slay each other's dragons?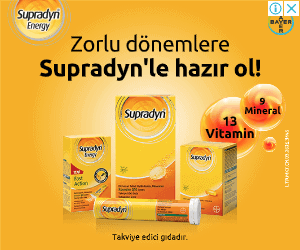 ---
Canucks' offseason objective
The Canucks enter this offseason with some urgency. Perhaps more than the quality of their roster should demand.
Vancouver is capped out, in fact. By just about any measure the club has the most cap space committed for the 2023-24 campaign going into this offseason. That's not ideal for a team that has missed the playoffs for three years running, and in eight of the last nine seasons.
Nonetheless, the club has signaled its intent to expedite its return to the Stanley Cup playoffs and meaningful hockey in April and May. The club has, the thinking goes, the sort of elite contributors in Quinn Hughes and Elias Pettersson that rebuilding teams tank for. Thatcher Demko struggled this season, but remains capable of a rare level of dominance between the pipes. In J.T. Miller the Canucks have another versatile, point-per-game player who will begin his seven-year, $56 million contract next season.
And, perhaps most tellingly, the club traded a first- and a second-round draft pick ahead of the trade deadline, acquiring right-handed defender Filip Hronek in a shocker deal. The club consummated that deal from 27th place in the NHL by points percentage.
Canucks management has been circumspect in explaining their priorities, but the club's posture is unmistakable. This is a team that fancies itself a playoff team next season and has behaved like it.
So this offseason the Canucks' primary objective is to pull off that most difficult of tricks in the hard cap NHL: get both cheaper and better all at once, and do so, ideally, without further compromising the club's future.
Blackhawks' offseason objective
The Blackhawks are entering another offseason similar to last year. They again have a ton of cap space and aren't too interested in winning, at least for the near future.
Even with Connor Bedard headed to Chicago, general manager Kyle Davidson plans to remain patient with his rebuild, position the Blackhawks for another potential top-five draft pick in 2024 and continue to utilize his cap space with the long game in mind. The cap will eventually come for the Blackhawks as it does most teams, but that space will remain a luxury for Davidson for at least a few more years.
Davidson used that cap space last season to take Petr Mrazek and Nikita Zaitsev's contracts off teams and retain salary when trading away Jake McCabe and Patrick Kane. In exchange, Davidson sought assets. He will be looking for the same this time around. He's open to taking on a number of unfavorable contracts for draft picks and/or prospects. The Blackhawks have only about $40 million invested in players next season up to this point, so there is plenty to go around.
What the Canucks could offer the Blackhawks
Vancouver has the No. 11 pick in the draft, the product of a sterling run of form after the team was the only one in the NHL to change head coaches at midseason during the 2022-23 campaign.
In a year with a generational talent atop of the NHL Draft order, a generational talent that grew up a massive Canucks fan in the club's own backyard, Vancouver paid no heed to draft position or lottery odds down the stretch.
Where every other team — including the Anaheim Ducks and Columbus Blue Jackets who fired their head coaches the moment the season was over — seemed happy to lie in the bed of failure they'd made last season, only the Canucks struggled against it.
Luckily the 11th pick is still a valuable commodity, particularly in a 2023 draft class that's widely viewed as the strongest one we've seen since 2015 — a class that included Connor McDavid, Jack Eichel, Mikko Rantanen, Mitch Marner and more.
The club also has a myriad of contracts that they'd prefer to shed, all things being equal.
Tyler Myers has one year remaining on his $6 million-per-year contract and $5 million of his salary in the final season will be paid out in a late summer signing bonus. He also has some limited no-trade protection. A family man who makes his summer home in the interior of British Columbia, Myers is unlikely to be in a rush to expand his list to facilitate a trade.
Talented winger Brock Boeser has struggled over the past two seasons, with his usually reliable two-way form falling off a cliff for Vancouver this past season. Boeser was still productive, but he's become a complementary top-six forward as opposed to the first-line star he often looked like earlier on in his career. At $6.65 million per year and with two seasons remaining on his contract, the club has struggled to find a trade partner in Boeser talks, which were ongoing throughout last season.
Boeser, whose agent Ben Hankinson had permission to talk to rival teams to try and facilitate a trade last season, formally rescinded his trade request following this season.
Then there's Conor Garland, the scrappy, undersized middle-six winger who is tied with Miller and trails only Pettersson in five-on-five production over the past two seasons, but never seems to get power-play or consistent top-six opportunities in Vancouver. With three years and just under $5 million per season remaining on his deal, Garland is a useful piece, but is difficult to move given his diminutive stature and a soft market for wingers in the flat-cap NHL.
What the Blackhawks could offer the Canucks
The cap space is obviously the Blackhawks' greatest asset. They could absorb multiple contracts if the Canucks made it worth their while. Players like Garland and Boeser could step into substantial roles for the Blackhawks during their rebuild stage. The Blackhawks could always look to buy them out, too. Not being in a rush to win and having the cap space provides the Blackhawks some flexibility.
If the Canucks were willing to part from the 11th pick and required draft capital to make that happen, the Blackhawks could also potentially put together a package there. The Blackhawks also possess the 19th pick and four selections in the second round. The Blackhawks would probably be willing to part with a few of those picks if it made sense to move up eight spots.
What could a trade between the Blackhawks and Canucks really look like?
Scott Powers: Thomas, the Blackhawks would love to get that 11th pick. What do you think it would take?
Thomas Drance: This is a fascinating scenario, and we're pretty fortunate to have a very recent comparable of what the 11th pick costs. The Arizona Coyotes traded down and out of the 11th slot at the draft last season, acquiring picks No. 27, 34 and 45 in the process.
Based on Dom Luszczyszyn's draft pick value chart modeling, on average the value of the 11th pick is actually lesser than the value of Chicago's 19th pick and their own second-rounder (35th).
That would suggest that No. 19 and No. 35 for the No. 11 pick is more than fair value on its own. In a normal draft year, Chicago would probably be offering one of their lesser second-rounders to get the deal done.
Where this gets a bit tricky, however, is when you factor in the quality of the 2023 NHL Draft class …
Powers: This draft class does make it a little more tricky considering its depth. Corey Pronman has 10 players who he projects to be elite-to-top-of-the-lineup and then another 10 players who are on the bubble. That 11th pick probably has more value than most years. So maybe the 19th pick and 35th would make more sense. The Blackhawks wouldn't mind moving at least one of those second-rounders if needed to move up. With Bedard coming in, there's not as much need to have so many high-round picks in the coming years.
Now the even trickier part is how do you equate taking on one of those contracts in exchange for the 11th pick? It does feel like there's a bit of desperation on both sides. The Canucks and Blackhawks are motivated this offseason to do the exact opposite. The Canucks want to ship off contracts and the Blackhawks want to take them on. From that standpoint, it doesn't feel like one has leverage over the other. They basically need each other.
Drance: It seems like a natural fit. The Blackhawks' cap situation is so wide open and even this next wave of their top prospects (Bedard, Kevin Korchinski, etc.) won't be up for their second deals prior to 2026 at the earliest. Their short-term cap flexibility is virtually unlimited.
This is where, perhaps, there's a fit to be found. If the Canucks are dead-set on prioritizing their short-term playoff chances, it would mean a lot if they were able to ship off a bad deal.
I don't know if it would mean as much to the club's overall health as taking their absolute best shot at finding a Seth Jarvis, Wyatt Johnston, Anton Lundell-quality young NHL-level contributor on an accelerated timeline, but this club loves its shortcuts.
Realistically, if the Canucks are going to move back from No. 11 and go down to No. 19 — a range which hurts their ability to snag a Zach Benson or Ryan Leonard-type potential top-10 faller, and probably takes them out of the top RHD range with Tom Willander and Axel Sandin Pellikka likely to be gone by the time pick No. 19 rolls around — the cap flexibility gained short term will have to be significant.
The club has been keen since new management took over to move off of the likes of Garland, Boeser and Myers. In my view, if the Canucks are moving down to 19 from 11, the short-term benefit has to be significant enough to really justify it (honestly, even then, I think it would be a misguided strategy).
Moving off a Myers or Boeser in this deal, as opposed to a closer-to-fair-market value player like Garland, should be required for Vancouver — unless the Blackhawks further top up the midround draft capital coming back.
Powers: This is honestly such a strange type of deal where it feels like both teams can win and lose. It's technically not great business for the Blackhawks to give up the 19th selection and take on a $6 million cap hit for one year with Myers or $6.65 million for two years with Boeser to move up eight spots. The Blackhawks would be keener if they knew someone like Leonard would fall to 11th. The problem is the draft likely becomes pretty unpredictable after the first few picks. The Matvei Michkov uncertainty adds some additional intrigue, too. Who the Blackhawks are targeting as their second pick could be there at 19 still.
All that said, I imagine the Blackhawks wouldn't just shut the door on a trade proposal by the Canucks. The Blackhawks have the cap space to burn and do still have to get to the cap floor. Maybe they try to move their early second-rounder instead of the No. 19 pick in a deal. That feels like a fairer financial trade. It is a lot of cap space to take on.
Now if they were able to get to a meeting point, the Blackhawks are pretty set defensively for next season, so Boeser would make more sense than Myers. Boeser would probably slide into a top-six role, too. His 55-point 2022-23 season would have led the Blackhawks last season.
Drance: I can see the Canucks making out decently well in a trade that moves out Boeser's cap hit and nets additional draft capital further down the order, although I suspect Boeser's two-way form will bounce back to his career norms making this a risky deal for Vancouver.
The key for the Canucks in consummating this sort of deal, really, because I think the value is decently fair, hinges on how the club decides to utilize the cap space it would free up. If the ultimate outcome of this deal is to carve out the space required to place a risky bet on an expensive center in their late 20s in unrestricted free agency or a top-four defender, I struggle to see how this helps Vancouver.
If Vancouver uses the cap space to place a variety of smaller bets to flesh out their depth at multiple positions, without sacrificing all of the flexibility gained in the 2024 offseason, then this could prove to be a sharp deal for the Canucks.
(Photo: Michael Reaves / Getty Images)